About SafetyFit
SafetyFit Pte Ltd is a Singapore Personal Protective Equipment (PPE) company focusing on quality Safety Footwear, Safety Eyewear and other PPE products.
SafetyFit footwear are tested and passed by TUV SUD PSB conforming to Singapore Standard and European Technical Standard CE. SafetyFit shoes features PU outsole manufactured using world-class German Desma machines with raw materials from BASF Germany, ensuring consistent quality and durability. Best in Class ergonomic shoe design providing maximum comfort to users.
SafetyFit Eyewear features quality products made from premium polycarbonate materials and conforms to Europe PPE Regulation 2016/425 CE EN166 1 FT, ANSI Z87.1 and Singapore Standards SS473:2011.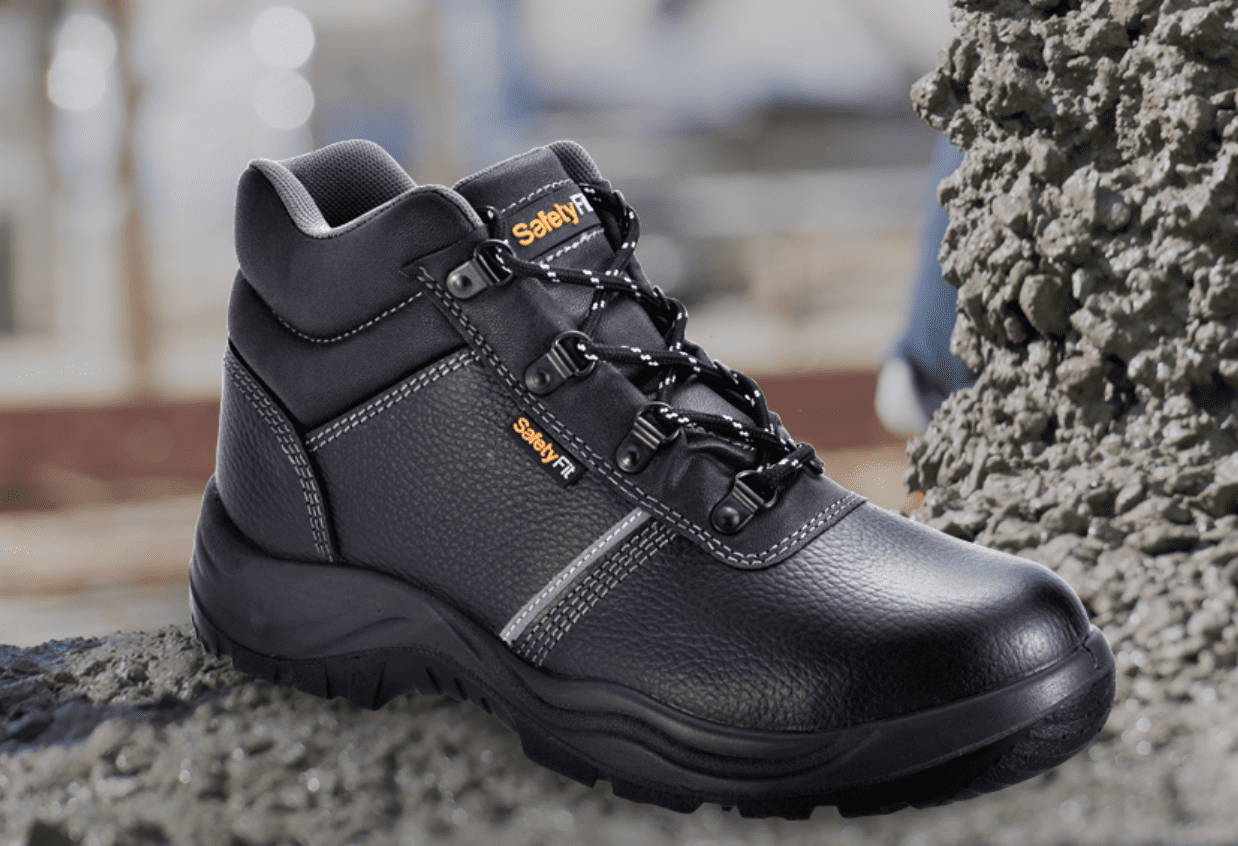 Our Corporate Value
Your safety and comfort, our utmost concern
From as early as design concept to the final product quality, we relentlessly seek the best Fit for our customers.
Our Fit theme concept, among other qualities, essentially covers three core benefits:
Fitting

This represents having the right match. From identification and selection of specifications for each product, we find the right match for our customers. We ensure that our customer finds our product not only very comfortable for use, but also at the right price.

Fitness

This represents the state of the person wearing it. It means to have excellent physical condition, energetic with great endurance, much like what our customers can attain.

Befitting

It represents the status that the brand possesses – an elite and noble brand. This means we will continuously focus on offering the best that our customers deserve.
Our Management Team
As an established PPE supplier in Singapore, SafetyFit is run by a team comprising members with over forty years of experience in the business of safety and protection equipment and wear, as well as creative young adults with innovative ideas for breakthrough performance.
With in-depth knowledge on industry needs and manufacturing processes, our team members are able to ensure all our products meet the industry certifications, standards and quality tests. We also conduct extensive market research and plan for new products that will interest our customers.
Together, our team has established a track record of providing quality products and services. Taking great pride in building trust and reliability in our products, we aim to cultivate long term customer relationships. To maintain high levels of customer satisfaction, we ensure that no effort is spared in our service support.
We are always open to strategic partnerships and collaborations for growth through product as well as market development. We believe in win-win partnerships that allow us to leverage each other's strengths and grow together.